This time Mitesh from the United Kingdom contacted me back in October, that he would like to propose to his girlfriend here in Budapest. He planned their visit in December and wanted every detail to be perfect. We were discussing about puting candles on the viewtower but at the end he choose to put some fairy lights on the top of the tower.
So I bought some battery powered fairy lights in advance and asked my friend to help putting it up to the tower at dawn.
On the Big day I went to pick up Mitesh and his girlfirend, Sajni. She tought that we are going on a Sunrise photography experience, which I am doing on Airbnb, so she was not expecting anything more than seeing the sunrise.
The walk up to the tower was difficult, because the paths were icy and muddy, but we arrived to the tower just in time.
First we went up to the top and we made some pictures. Then as we discussed with Mitesh earlier, I came down and started up my drone.
After the drone got up to the air we were waiting for the sun to rise. Unfortunately there was a cloud just in front of the waking sun, but the lights were still awesome.
At one point Mitesh gave me the thumbs up, turned on the fairly lights and kneeled. It was a wonderful moment.

Sajni was suprised and looked overjoyed.
After the propsal we did some pictures in the tower and head back to the hotel.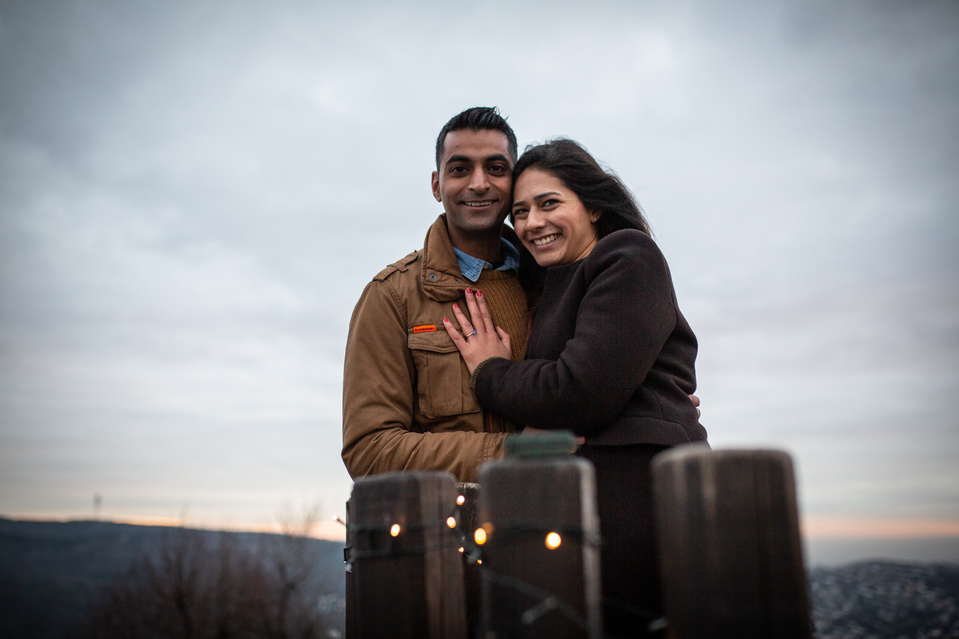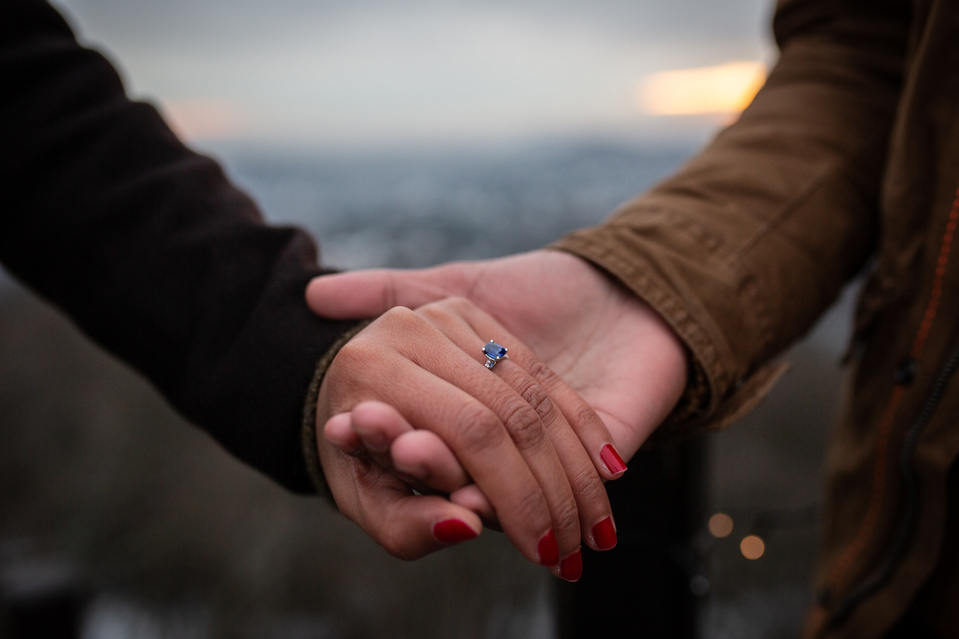 The rest of the day was full of sunshine and Mitesh told me that they had a great time here in Budapest.

I am very happy that we could help Mitesh in this and I wish them a very happy life together.